Monkey Tools Affiliate Program
Do you love Monkey Tools and want to share it with your colleagues and friends? Join our Affiliate Program, help spread the word and earn a 20% commission on any purchase attributed to your exclusive product link!
Ready to join? Click the "Sign Up Now" button to complete the registration form.
Already an affiliate? Login here to access your Affiliate Dashboard.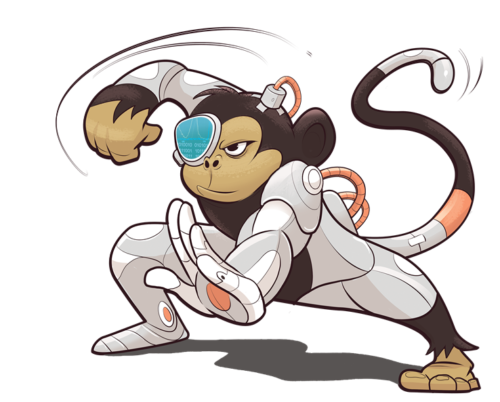 How does the program work?
There are three easy steps:
Fill out and submit our online application form.
Once we approve your application, you will be able to generate an exclusive affiliate link.
Share your affiliate link with your network. When a purchase is made through your link, you will earn a 20% commission.
Please see the Frequently Asked Questions section below for more detailed information on commission tracking and payouts.
Join the Monkey Tools Affiliate Program today!
Frequently Asked Questions
When someone clicks on your custom affiliate link, a browser cookie will be created on their system. The cookie is valid for 30 days.
When a customer purchases or upgrades to Pro license within that 30 day period, our system will attribute the purchase to your affiliate account. You will earn a 20% commission on the initial purchase amount. (Please note that commissions are earned on the initial sale only, not subscription renewals.)
Remember to always use your custom affiliate link in your promotions in order to track purchases that come through you. We cannot pay out commissions for purchases that are not tied to your affiliate URL.
Our affiliate program is run by FastSpring and paid out via their affiliate management partner Impact. All affiliate earnings are calculated in US dollars, and then converted to the currency you selected in your application to pay out the bank or PayPal account you provided.
Affiliate commissions are calculated on net sales attributed to you, and are paid out on the 15th of the month after the end of the month following the purchase month. For example, a purchase made on May 25th – assuming no refunds or changes were made to the purchase – will be paid out on July 15th.
NOTE: Impact does have a minimum payment threshold in effect for affiliate commissions where commissions will be paid out after reaching a certain value.
Along with your custom affiliate URL, we will also provide you with some creatives (buttons, ads, banners, etc.) that you can use to help promote Monkey Tools on your blog or website, in social media posts, or email blasts. These creatives may be accessed through your Affiliate Dashboard.
You may use these creatives as you see fit, but we ask that you only use the approved banners and images. If you require a custom banner or image size, contact us and we will do our best to help.